EASYSPACE
DESIGNED TO MAKE YOUR LIFE EASIER
EasySpace partners a sophisticated user interface with every feature you need to manage, analyze and improve your operations; whether you have one facility... or fifty
INTERACTIVE DASHBOARD & SMART TASK MANAGER
Create, manage and track your customer needs with the dashboard and its built-in smart task manager.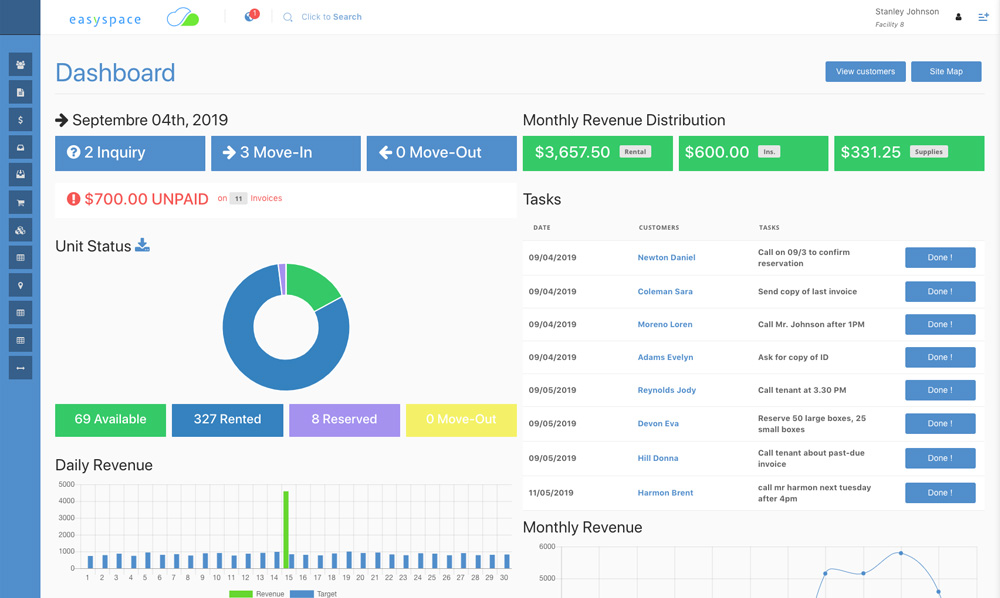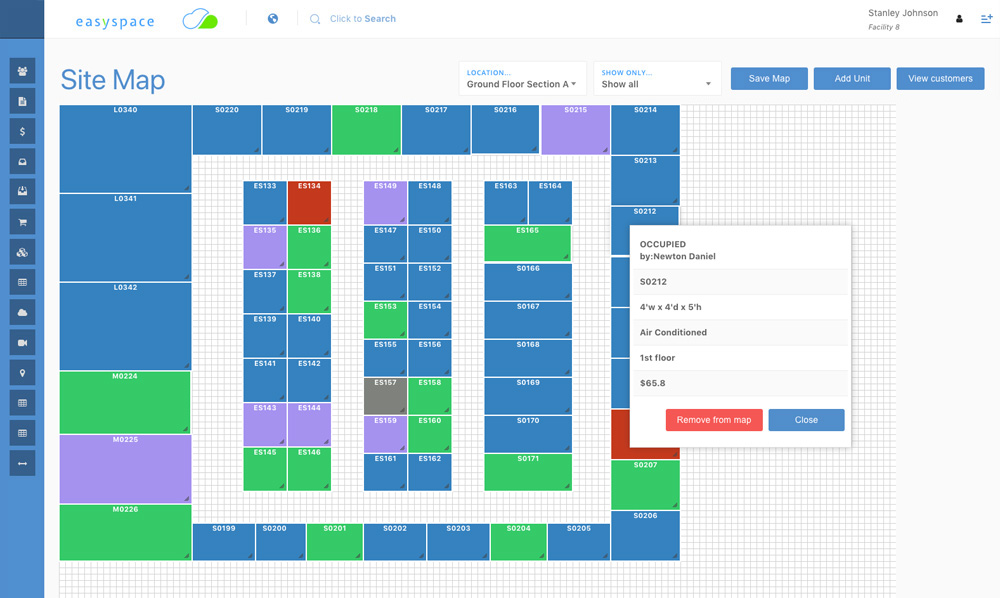 INTERACTIVE FACILITY MAP
Our automated facility map keeps track of your units' status to instantly tell you if they're available, reserved, rented, or past due.
BUILT IN REPORTS & STATISTICS
Explore and analyze your data to optimize your business operations - from sales to customer experience.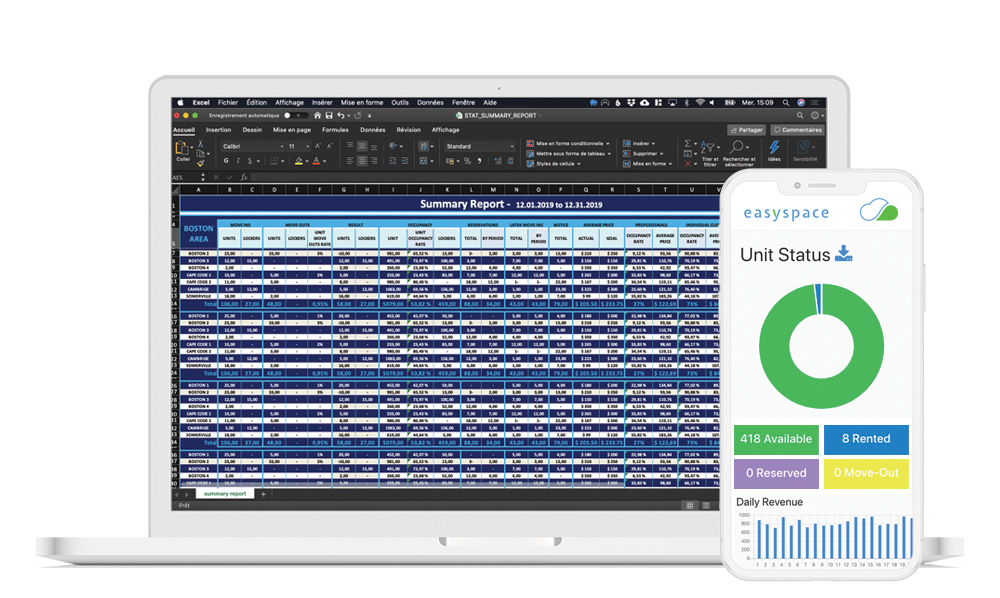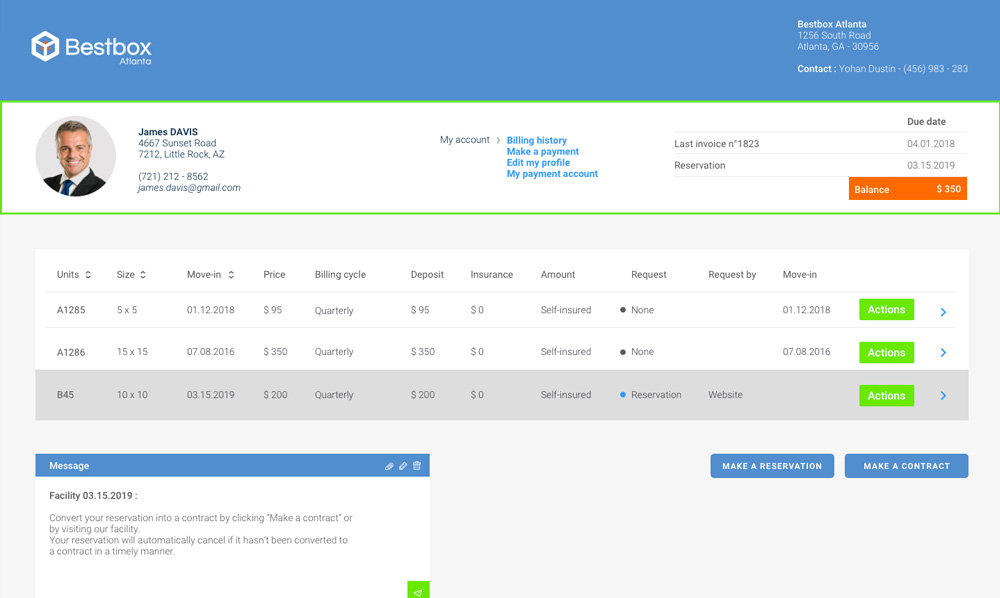 ONLINE TENANT PORTAL
Your tenants will receive a dedicated portal to reserve, pay and send messages to your facility manager.
DELINQUENCY TRACKING
Stay on top of your delinquent tenants by setting up custom reminders such as emails, and other alerts.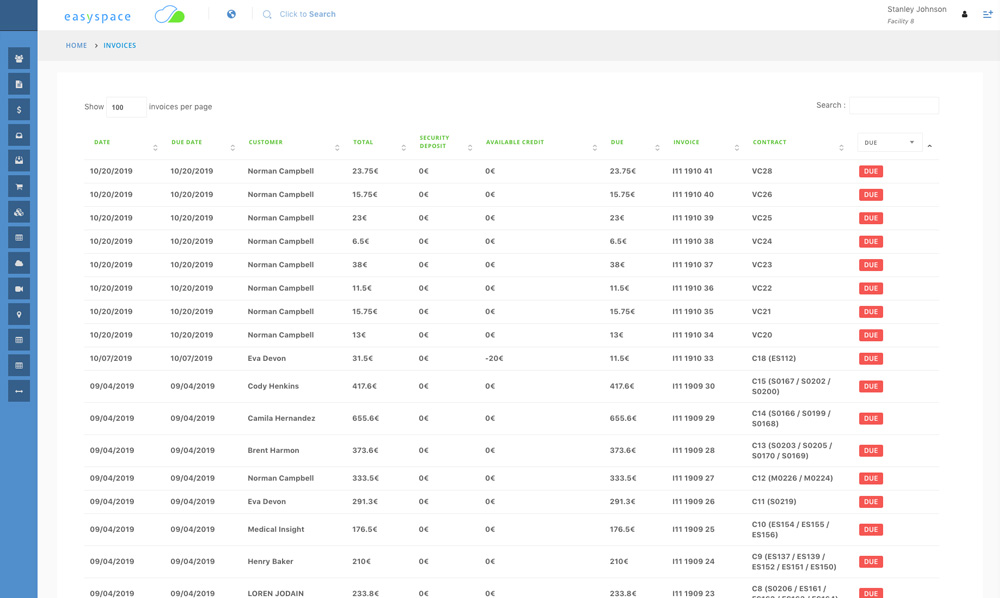 ALL IN ONE INTEGRATION
EasySpace seamlessly integrates with the payment processing,
and facility security access solution of your choice.
CLOUD BASED
No interminable downloads or manual updates are required. To use EasySpace, All you need is an internet access.
CUSTOM USER ACCESS
You decide who sees what. The software content will be restricted depending on the user.
FAST TRAINING
EasySpace is so intuitive, we can guarantee all users will be trained and ready to manipulate the software in less than 2 hours.
RETAIL MANAGEMENT
Keep track of your retail sales, inventory stocks, set up your promotions and much more with the built-in retail management system.
INSTANT NOTIFICATION
Find all your requests in the same place. EasySpace will receive and instantly display all your online inquiries in real time.
MULTI DEVICE
Easily view and control your facility operations from any device, at any time. Access EasySpace via your smartphone, tablet, or PC.
SUPPORT
EasySpace is here to guide you should you encounter any problem with the software with the integrated support chat.